Our current special offer:
Christmas Lights DVD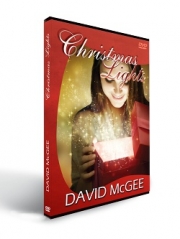 Christmas Lights, will go deeper, past the surface of the Christmas story with which we are all familiar and will give you a new, fresh perspective. Jesus wasn't just a cute baby wrapped in swaddling clothes and placed in a manger... He was the Savior of the world and He came with a radical mission that should be celebrated throughout the year.

Be encouraged as David McGee reflects on Christmas and challenges us to be the light the world needs to see.
Don't let the world dictate your Christmas.
Know The Light ... be changed.
Be the light ... change the world.