Our current special offer:
Select 7 CD Set with bonus MP3 CD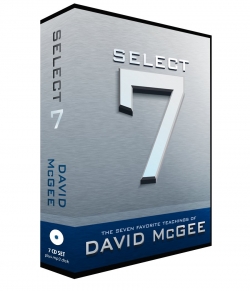 Over the years, God has blessed me with the opportunity to share His word countless times. Each of these teachings have come through careful study and a passion to see people know God more. In this special set, I had the pleasure of selecting some of my favorite teachings that I pray will be an inspiration to you.


Teachings included in this set:

Choose Rightly - to help you with the decisions that determine the course of your life.

Created for a Purpose -- to help you discover and explore God's personal plan for your life.

The Sacred Stewardship of Pain and Comfort - this teaching will help you come to terms with what you have gone through, prepare you for what you will go through, and help you understand the reason for it - whatever 'it' may be.

Temptations - to help you resist the temptations that can destroy your life.

Trusting God and Breaking Free - place your faith in God and know that the best is yet to come.

Christmas - Don't Miss Christmas

Easter - This Changes Everything