Our current special offer:
Transformed: Living Out the Change Within 3 Message Set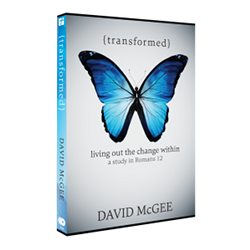 READY FOR CHANGE?

We know that God changes our status in Heaven in an instant, but how do we experience that change here on earth?
Join David McGee for a transformative look into Romans 12 and learn how God can change a normal life into an extraordinary life.