One Book. One Message.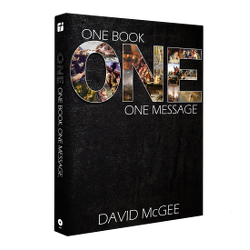 The Bible was written over a period of approximately 2000 years by 40 different authors from three different continents, who wrote in three different languages. Yet... the Bible is singular in message.
In this insightful DVD from Cross the Bridge, David McGee surveys the entire Bible, pointing us to the ONE MESSAGE that rings throughout the Bible's pages.