Growing for a Lifetime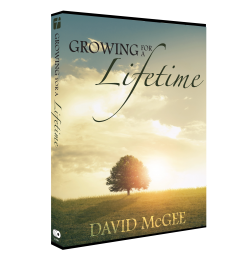 God has given us things to help us examine ourselves spiritually. In Pastor David's 4-message teaching series, Growing for a Lifetime, you'll learn how to measure how you're doing spiritually - so you can keep growing in your relationship with Christ.

We'd like to send you a copy of the Growing for a Lifetime CD series as thanks for your online gift today. Just request your copy when you give.

Your support makes it possible to continue broadcasting verse-by-verse Bible teaching on television, radio, and online. Thank you for helping more people cross the bridge from death to life, and from spectator Christianity to a life dedicated to serving the Lord!