Our current special offer:
All for One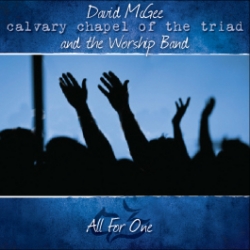 Enjoy this enthusiastic contemporary worship CD recorded by David McGee and The Bridge worship team. Includes 5 of David's original compositions!
He Reigns
Nobody's Ever Loved Me Like You *
I Can Know Shelter *
They Shall Sing *
Hungry
Breathe
Listen to Your Children Sing *
What a Friend We Have In Jesus
There is None Like You
Bless the Lord *
Amazing Grace
My Offering
* David McGee original composition.