Our current special offer:
Extraordinarily Ordinary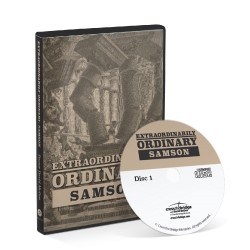 Do you think your life is too ordinary for God to do something amazing with it? That's how a lot of Christians feel, but the Bible tells a different story of a God who loves to use ordinary people to do incredible things! In this series, you'll walk with Pastor David through the ups and downs of Samson's life in the Bible. Samson's family was ordinary and he was anything but perfect, yet God used him to do extraordinary things — and He'll do the same for you!