Abiding in Christ: The Key to a Fruitful Life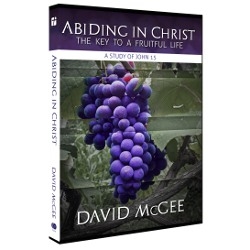 In the book of John, God reveals an amazing Truth that has the power to change your life. Using the image of a vine, branches and fruit, we begin to see that our life can only be fruitful when we remain close to the vine, Jesus Christ.
In this special 3 CD set, pastor and teacher David McGee explains this Truth in perfect clarity and provides practical insight into how we can abide in Jesus on a daily basis.